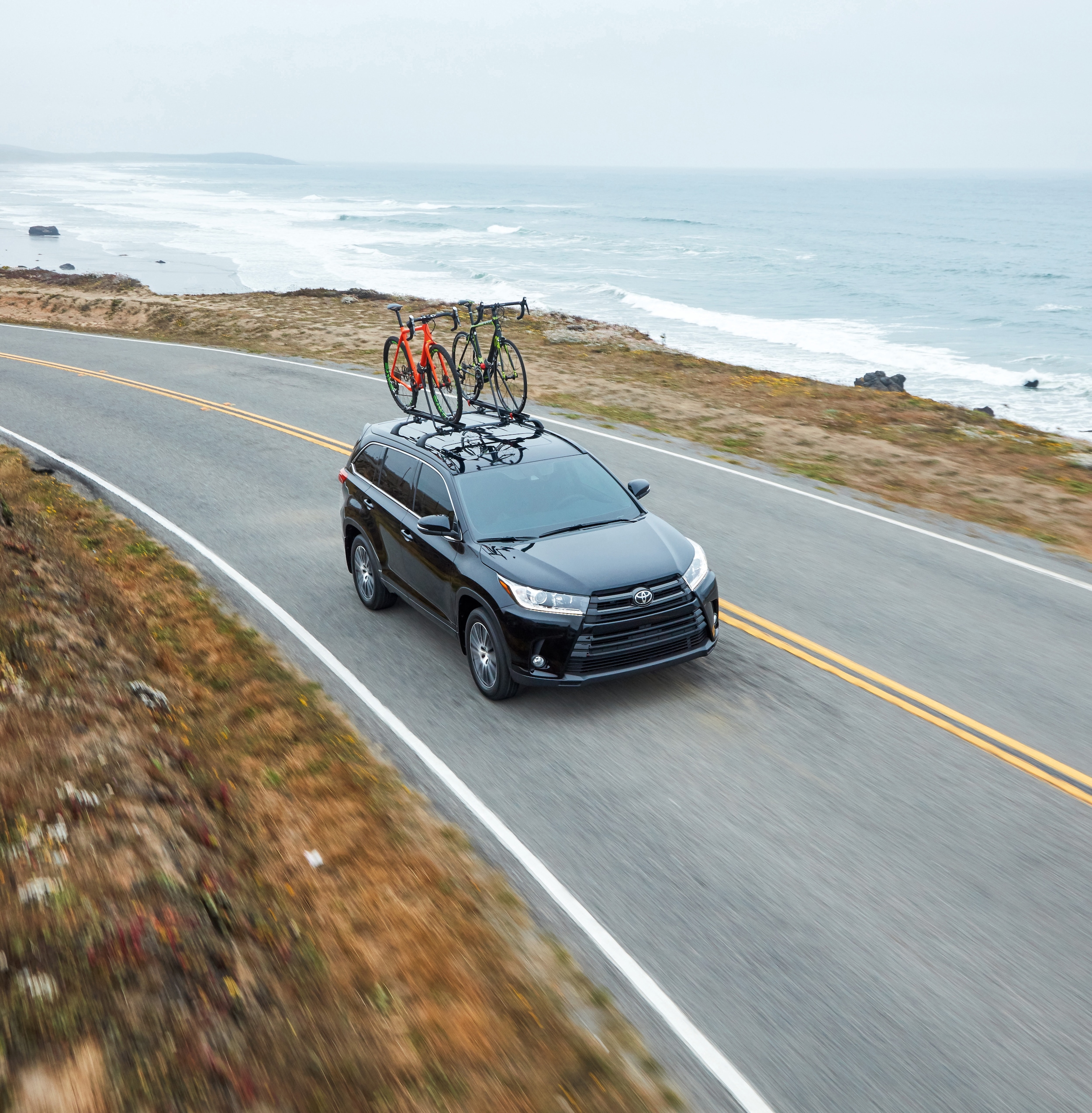 Which SUV has better Safety Features, the Honda Pilot or Toyota Highlander?
As far as safety goes, both Toyota and Honda offer a suite of safety features to keep you and your passengers safe on the roads around Indiana. With Honda, you get Honda Sensing which comes with Collision Mitigation Braking, Road Departure Mitigation, Adaptive Cruise Control, Lane Keeping Assist and Departure Warning, and Forward Collision Warning.
With Toyota, you get Toyota Safety Sense P which comes with a Pre-Collision System with Pedestrian Detection, Lane Departure Alert with Steering Assist, Dynamic Radar Cruise Control, and Automatic High Beams. TSS comes standard on all trim levels of the Highlander, and on the more premium trim levels, there are more optional safety features, such as Blind Spot Monitor and Rear Parking Assist. You also get the Start Safety System which comes with enhanced Vehicle Stability Control, Traction Control, Brake Assist, and Smart Stop Technology. ToyotaCare comes standard on every Toyota vehicle and includes a no cost maintenance plan with roadside assistance. In addition, the Highlander comes with front knee airbags, which are not available on any trim level of the Pilot.
It's easy to recognize which manufacturer puts safety as a priority in every trim level. With more active, passive, and driver-assistive safety features, it's clear to us at Johnstons which SUV not only has better safety features, but also a better maintenance plan in case of an accident: it's the 2019 Highlander.
In today's vehicle market, choosing which vehicle is right for you can seem like an insurmountable task, especially when choosing between similar vehicles, like two sedans or two SUVs. At first look, the 2019 Toyota Highlander seems almost identical to the 2019 Honda Pilot. They're both SUVs with third-row seating, convertible seats that allow for both cargo space and passenger capacity, multi-angle rear cameras, and a variety of package options. So how are you supposed to tell which is the better choice?
Here at Johnstons Toyota, we're happy to assist you in choosing what vehicle is right for you and your family, and it's clear to us which is the better option: the Toyota Highlander. While the two vehicles are extremely similar, when it comes to bang for your buck, the Highlander is the clear choice, with better performance, safety, and tech, not to mention better pricing. 
Which SUV has a better Price Point?
From the get-go, it's clear that the 2019 Highlander is the smarter financial decision of the two SUVs. With a starting MSRP of $31,330, the 2019 Highlander starts at less than the 2019 Pilot, which has a starting MSRP of $31,450. Although a less than $200 difference doesn't seem like much, as you get into the more premium trim levels, that difference increases dramatically. The most premium trim level of the Highlander, the Limited, has a starting MSRP of $42,430, whereas the most premium trim level of the Pilot, the Elite, has a starting MSRP of $48,020. That $200 difference becomes an almost $6,000 difference. For most people, the most cost-effective choice is the best choice, and the Highlander is clearly the less expensive of the two.
The lower price of the Highlander doesn't mean that you're getting any less though. Although the Highlander and Pilot have many of the same technology, safety and performance features, the Highlander ends up a step above the Pilot in all categories. The base trim level of the Highlander comes with rear climate control, halogen headlights, heated exterior mirrors, outside temperature gauge, CD player, and voice activated controls, none of which are available on the base trim level of the Pilot. In fact, the halogen headlights and CD player aren't available on any trim level of the Pilot.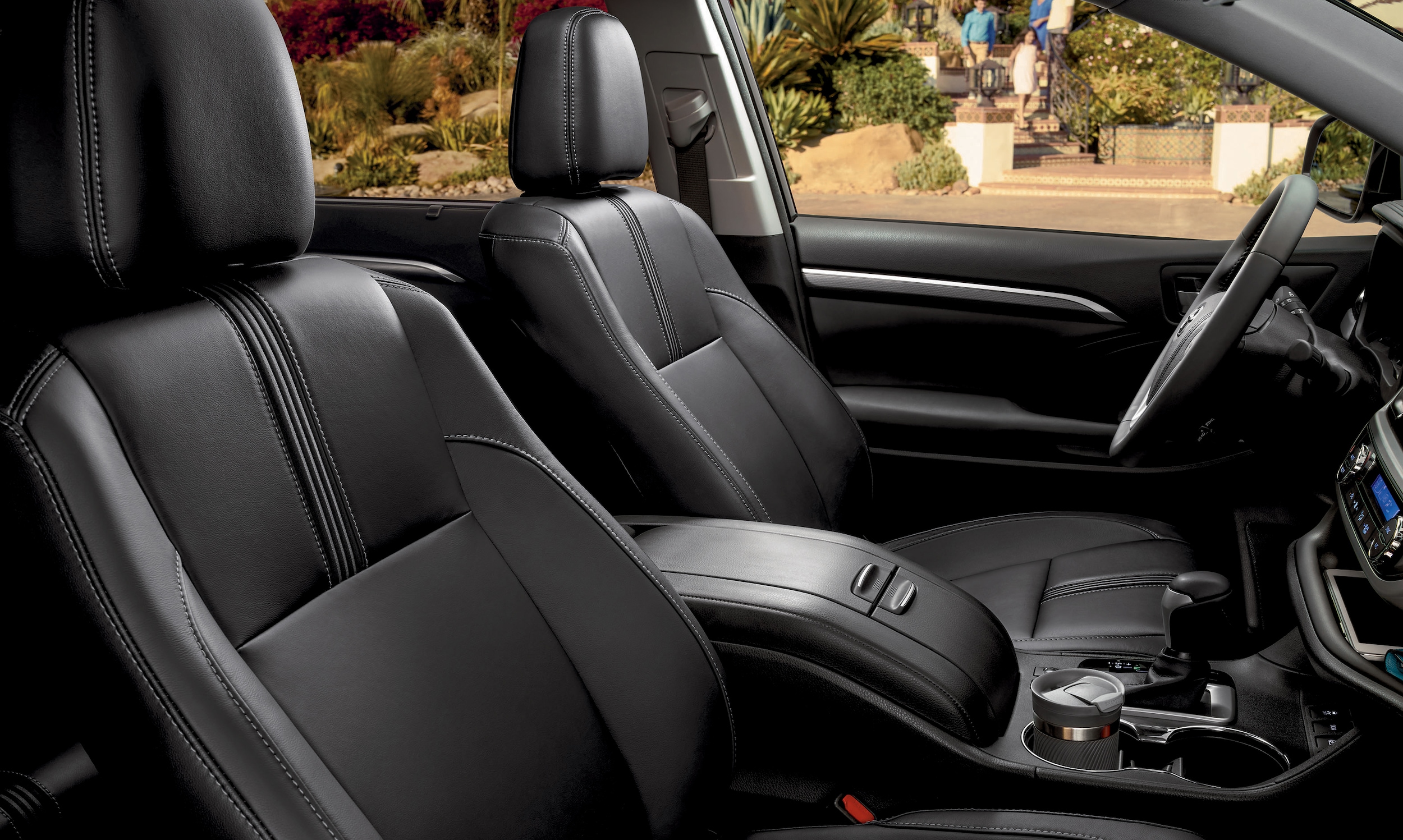 Which SUV has a better engine, the Toyota Highlander or Honda Pilot?
When it comes to performance, the Highlander is once again the clear winner. On the base model, with the 3.5L engine, the Highlander has a horsepower of 295@6600, gets a combined 27 MPG, has an 8-speed variable transmission, and can tow up to 5,000 lbs. In comparison, the Pilot puts out 280@6000 horsepower, gets a combined MPG of 22, has a 6-speed variable transmission and can only tow up to 3,500 lbs at the maximum. That's a lot less gear that you can take with you when you want to take the whole family camping, and you can't make any extra cargo space by putting down the seats.

Which SUV gets better gas mileage, the Honda Pilot or Toyota Highlander?
If you spend a lot of time commuting to New York City and back, and fuel efficiency is what's most important to you, it can seem like the Highlander and the Pilot are pretty evenly matched, especially when it comes to highway driving, they both have an EPA rating of 27 MPG for highway. However, the Highlander has the Pilot beat, just by a little, in city MPG. The Highlander gets 20-21 MPG city easily. You'd have to upgrade all the way to the Touring trim with the Pilot to touch the ratings that the base Highlander model puts out.
Toyota once again edges out the competition by offering a hybrid version of three different trim levels of the Highlander. Honda has no hybrid version of the Pilot, in fact, Honda has no hybrid SUVs at all. If you want a hybrid Honda vehicle, you have to get the Insight, Accord Hybrid, or the Clarity, all of which are sedans.
No matter what is most important to you when shopping for a new SUV, Toyota's 2019 Highlander is the vehicle to choose. When it comes to performance, tech, and safety, it is the clear winner when stacked against the 2019 Honda Pilot. Come down to Johnstons Toyota today to test drive one, and see why drivers all over Pennsylvania are choosing the Highlander as their new family SUV!