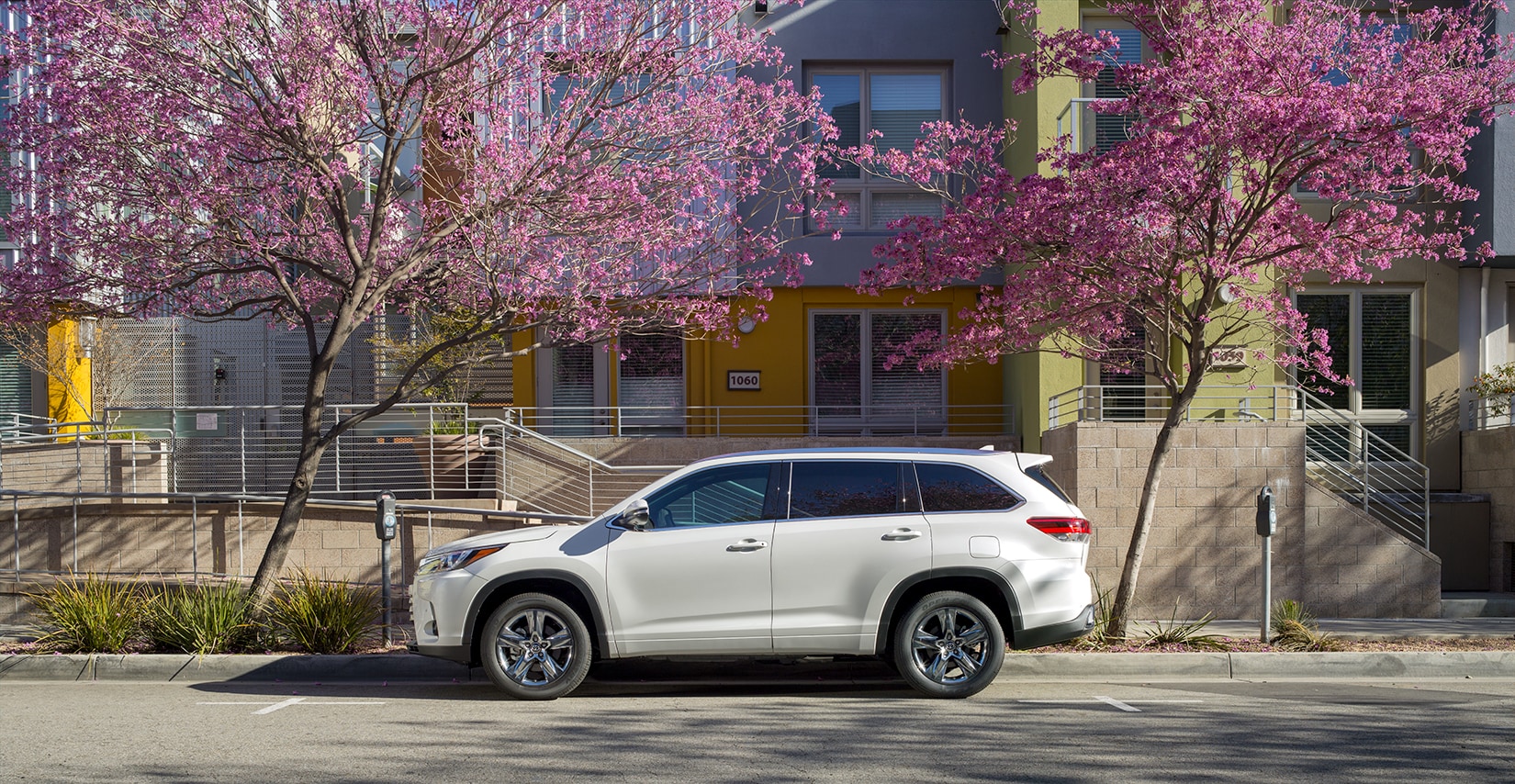 In today's vehicle market, choosing which vehicle is right for you can seem like an insurmountable task, especially when choosing between similar vehicles, like two sedans or two SUVs. So many different SUVs come with several of the same features, at first glance it can seem like the only real difference between them is the manufacturer. 
Take the 2018 Toyota Highlander for example. At first look, it seems almost identical to the 2018 Honda Pilot. They're both SUVs with third-row seating, convertible seats that allow for both cargo space and passenger capacity, multi-angle rear cameras, and a variety of package options. So how are you supposed to tell which is the better choice?
Here at Johnstons Toyota, we're happy to assist you in choosing what vehicle is right for you and your family, and it's clear to us which is the better option: the Toyota Highlander. While the two vehicles are extremely similar, when it comes to bang for your buck, the Highlander is the clear choice, with better performance, safety, and tech, not to mention better pricing. 
From the get-go, it's clear that the 2018 Highlander is the smarter financial decision of the two SUVs. With a starting MSRP of $31,230, the 2018 Highlander starts at less than the 2018 Pilot, which has a starting MSRP of $31,875. Although a less than $650 difference doesn't seem like much, as you get into the more premium trim levels, that difference increases dramatically. The most premium trim level of the Highlander, the Limited, has a starting MSRP of $42,280, whereas the most premium trim level of the Pilot, the Elite, has a starting MSRP of $48,020. That $600 difference becomes an almost $6,000 difference. For drivers all over Goshen and Monroe, the most cost-effective choice is the best choice and the Highlander is clearly the less expensive of the two.
The lower price of the Highlander doesn't mean that you're getting any less though. Although the Highlander and Pilot have many of the same technology, safety and performance features, the Highlander ends up a step above the Pilot in all categories.