The days of the minivan being the soulless people mover that drivers dread graduating into are long gone. As SUVs have continued to grow in popularity, minivans have had two choices - evolve, or get left behind. Many have opted for the latter, and the streets of Middletown and New Hampton are seeing fewer minivans every day.
There are some that are still duking it out to help carry soccer teams, landscaping, and more across Goshen. The ones that are left are stronger than ever before, so the fight for the top of the class is a tough one. For most drivers, it comes down to one of two vehicles - the 2019 Toyota Sienna or the 2019 Honda Odyssey. So how do they stack up?
Does the Toyota Sienna or Honda Odyssey have All-Wheel Drive?
With the snow squalls and rain storms that can hammer Monroe and New Hampton, most drivers would love to have all-wheel drive. In fact, the Northeast region of the US sees more all- and four-wheel drive vehicles sold than front- and rear-wheel drive vehicles.
With the 2019 Toyota Sienna, you can get that all-wheel drive if you want it. With the exception of the base Sienna L trim, every trim of the Sienna can be equipped with all-wheel drive featuring active torque control. This system powers the front wheels until slipping is detected, then automatically moves into all-wheel drive to put power to all wheels and ensure grip. This allows the Sienna to save fuel in everyday driving by using front-wheel drive most of the time, while being ready to give you extra grip at a moment's notice.
It's class-exclusive, which means that no other minivan offers all-wheel drive. Not the 2019 Honda Odyssey, and not any of the other competitors in the segment. It's almost like Toyota designed the Sienna for our region.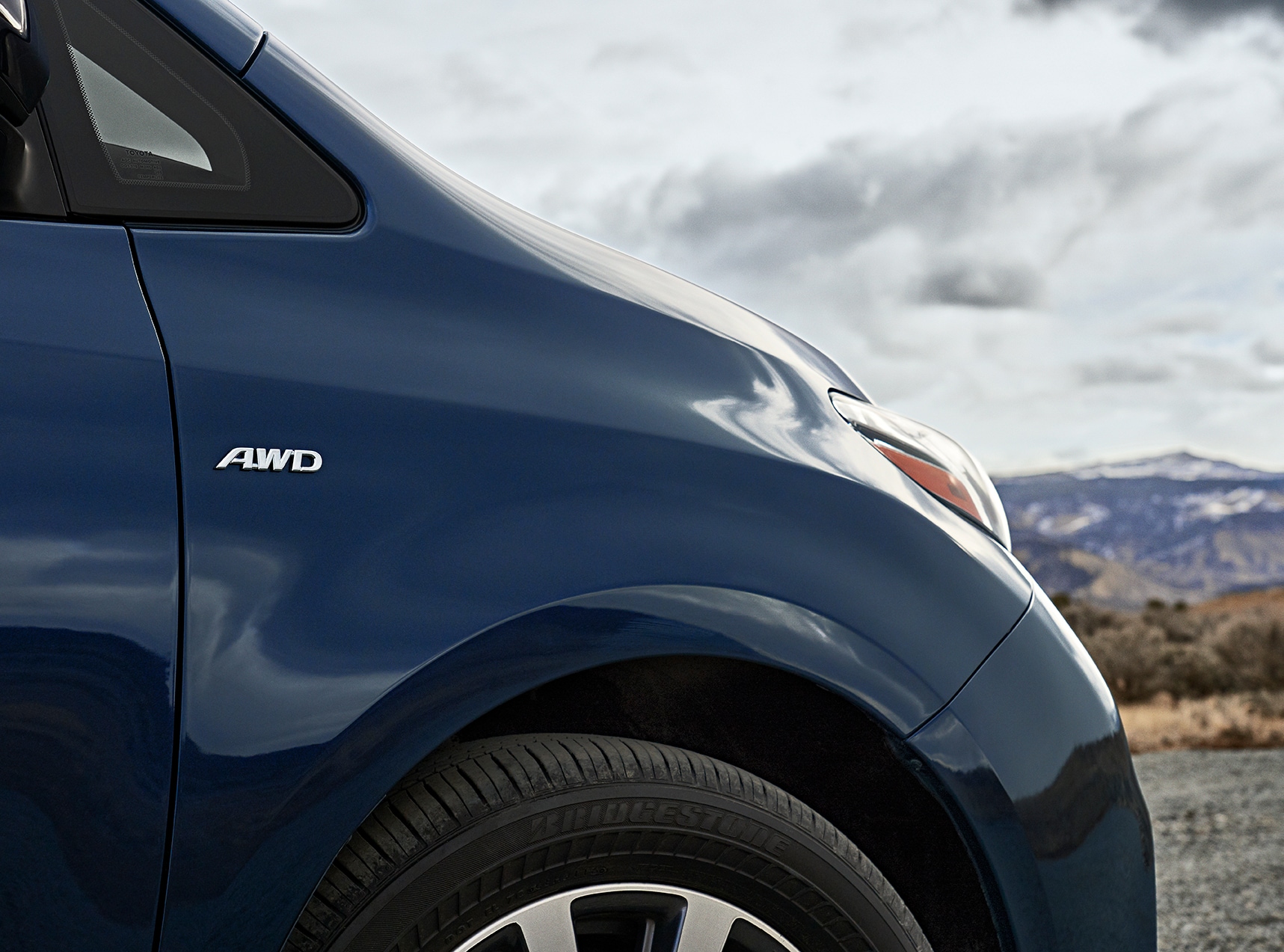 Is the Toyota Sienna or the Honda Odyssey a safer minivan?
You're not getting a minivan to cruise around solo. You're expecting to have to ferry multiple passengers, cargo, and maybe even some pets around Middletown. So you're looking for safety from the start.
Both the 2019 Toyota Sienna and the 2019 Honda Odyssey offer extensive active safety packages. They include adaptive cruise control systems, Lane Departure Alert systems with steering assist, pedestrian detection, pre-collision systems with braking mitigation, and much more. The major difference is that, with the Toyota, you can get these features on every single trim, as well as ToyotaCare - their no-cost maintenance plan. If you want the base Odyssey, you don't even get these features offered as an option - you'll have to splurge for the next trim level. Toyota doesn't see any reason you should have to pay for features like tri-zone climate control just to get a little more peace of mind behind the wheel.
Does the Toyota Sienna or Honda Odyssey have more interior space?
Spaciousness is the key to a good minivan. Room for cargo, room for passengers, space to keep the kids separated. Goshen drivers need to be able to do it all.
Thanks to a well-designed interior, there is plenty of space and flexibility inside the 2019 Toyota Sienna. Even with all three rows in place, there is room for 39.1 cubic feet of cargo behind the third row - that's lots of coolers, sports equipment, even the family pet in its crate. The 2019 Honda Odyssey comes up short, offering only 32.8 cubic feet behind the third row. There's a similar difference when you're looking for maximum space, to move a bed or entertainment center. While the Odyssey offers 144.9 cubic feet, the Sienna tops it by offering an even 150 cubic feet of cargo space.
Of course, cargo doesn't generally complain, or start crying when it gets bumped by a sibling. That's where having wider, more spacious seats is an advantage. In the Sienna, third-row seats have 61.1 inches of shoulder room and 50.3 inches of hip room - in the Odyssey, passengers only get 60.0 inches and 48.4 inches, respectively. The second row tells a similar tale, with the Sienna providing 64.6 inches of shoulder room and a whopping 66.1 inches of hip room. The Odyssey sits at 61.6 inches and 64.8 inches.
Want a tamer drive, and room to hold more goods? The Sienna is the right solution.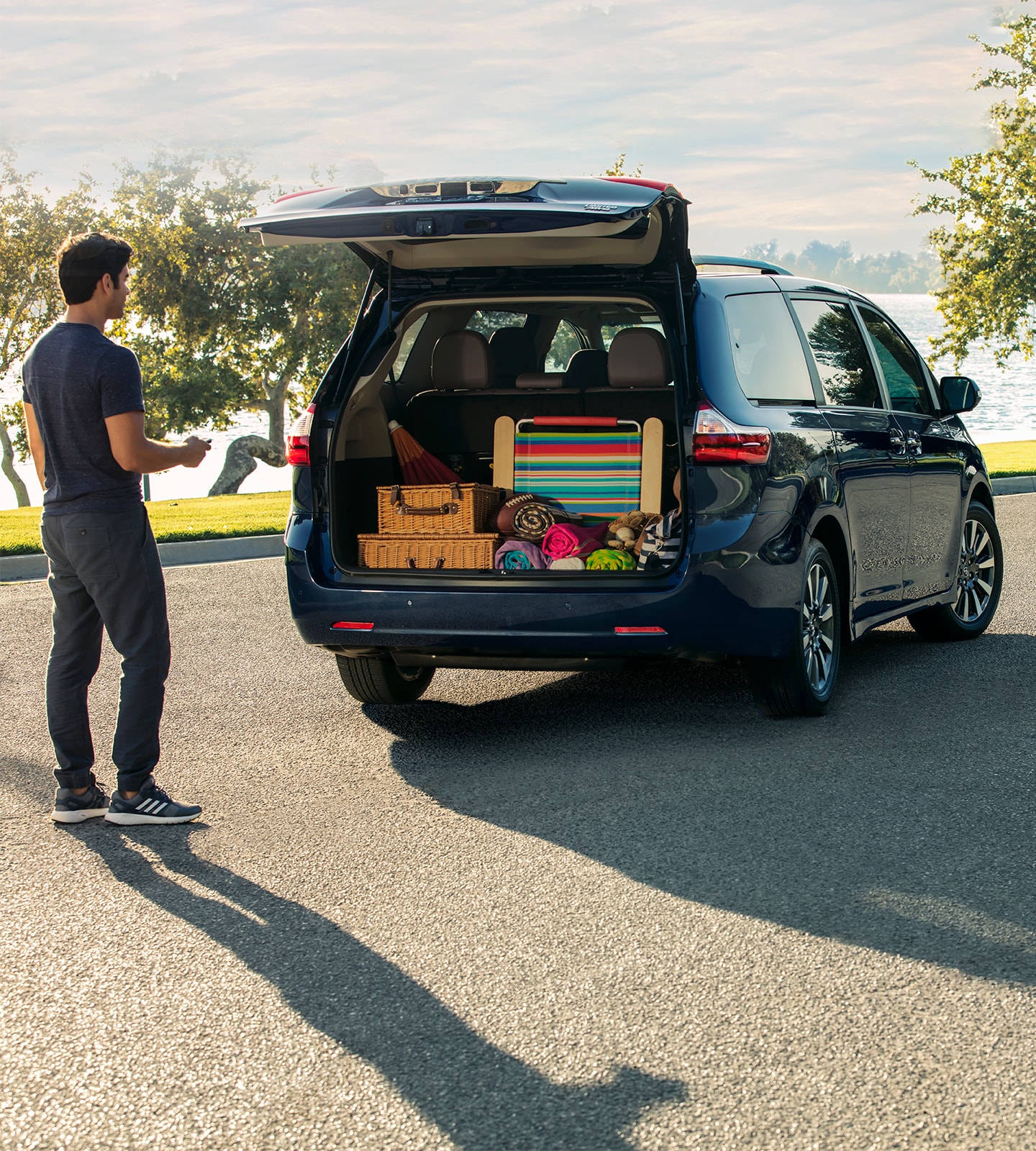 Does the 2019 Sienna or 2019 Odyssey have better Performance Features?
You don't expect a minivan to out-corner a sport coupe, but it is nice to get one that is capable on the roads of Monroe. All around, the 2019 Toyota Sienna provides a more spry, responsive package than the 2019 Honda Odyssey.
For instance, while the Sienna provides a smoother ride and more stable handling than the Odyssey thanks to a longer wheelbase, it also manages to provide a tighter turning circle for when you have to maneuver in tight spots. While the Odyssey makes a 180-degree turn in 39.6 feet, the Sienna only needs 37.5 feet with front-wheel drive and 37.4 feet with all-wheel drive. That's enough to cut a three-point turn into a two-point turn.
Want a little more go? The Sienna comes with 16 more horsepower and an extra lb-ft of torque over the Odyssey. It's not much, but it's good to know it's there. Even better, you get more stopping power along with it thanks to larger brake rotors in the Sienna. In Car and Driver testing, the Sienna only needed 177 feet to stop from 70 miles per hour, compared to 184 feet for the Odyssey. That's the difference between a heart-pounding near-miss and a collision.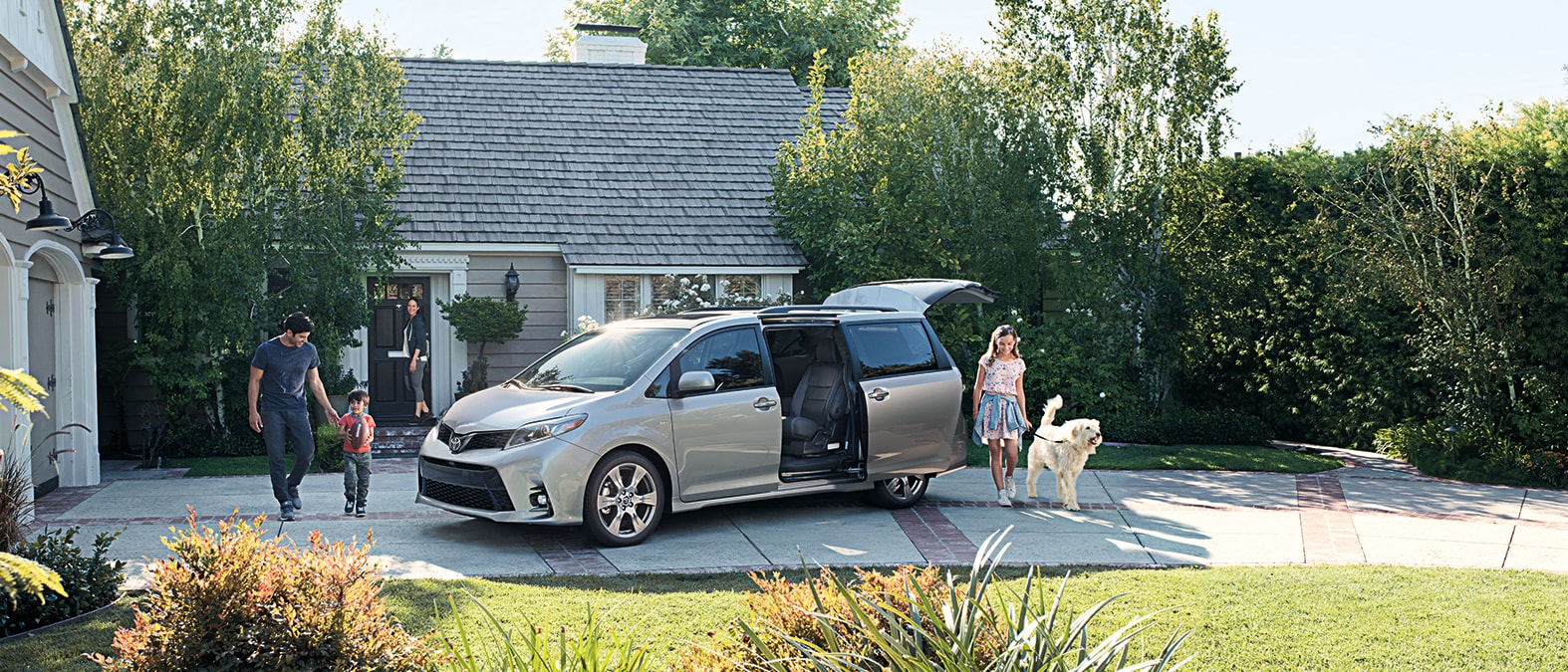 ---
The 2019 Toyota Sienna comes with the reliability and resale value that Toyota is renowned for, along with the friendly sales and service that has made Johnstons Toyota such a big part of the Middletown and Goshen communities for years. We're the region's leading Toyota dealership, and we're the best place to check out the top minivan on the market today. So make us your first stop - whether you're driving in from Monroe or are right here in New Hampton, we're convenient to get to and always ready to welcome you!