Drivers all over New York are headed down to Johnstons Toyota to check out the newest model on the lot, the all-new 2019 Corolla Hatchback. Stylish and fun to drive, this new take on a classic Toyota is turning heads New Hampton and Goshen. With sporty lines and new and improved safety and technology features, it's no wonder drivers all over town are choosing the 2019 Corolla Hatchback as their new every-day vehicle.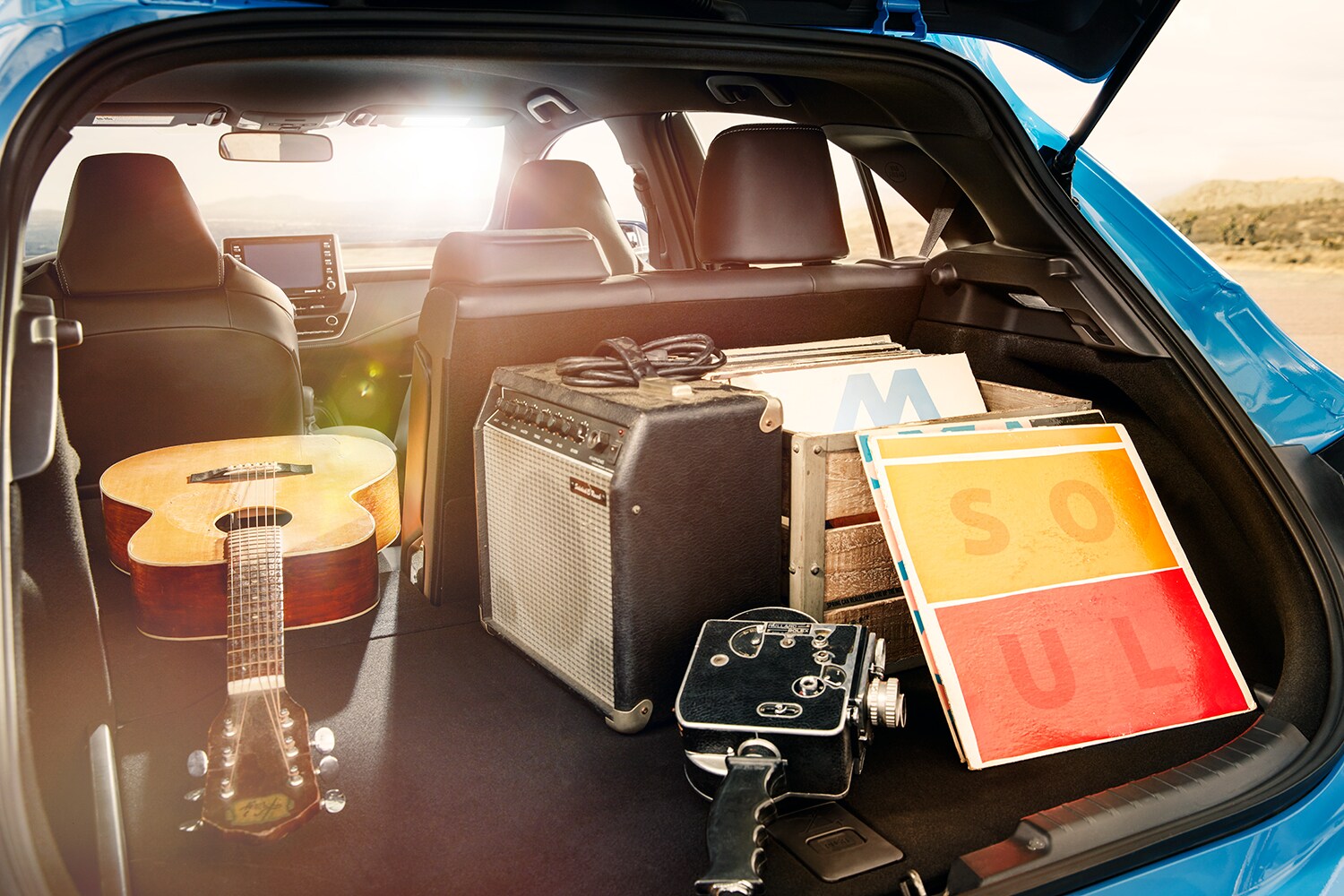 Experience a Whole New Corolla
The Corolla has been one of Toyota's best-selling sedans for years, so Toyota took everything drivers love about it and made a version for the drivers who prefer the space and sporty styling of a hatchback.The 2019 Corolla Hatchback is just slightly shorter height-wise than the Corolla, and about 13" shorter length-wise than the Corolla sedan. However, the Corolla Hatchback has 5 extra cubic feet of cargo volume, which is an entire extra suitcase when taking the family down to New York City for the weekend to catch a Broadway show.
The Corolla Hatchback's low-to-the-ground body design keeps the center of gravity low, which allows for improved responsiveness and stability while turning. As for under the hood, the 2019 Corolla Hatchback comes standard with a 2.0L Dynamic Force Engine, which comes with available Dynamic Shift-CVT. The Dynamic Shift-CVT comes with steering wheel paddle shifters, which combine the immediate response of a traditional First gear with the efficiency of a CVT.
If traditional shifting is what you're looking for though, the 2019 Corolla Hatchback can offer that as well. One of the options is the 6-speed Intelligent Manual Transmission (iMT) which comes with the traditional three pedals, as well as incorporates an intelligent rev-matching feature, which helps to reduce transmission shock during downshifting. With the low gears being close-ratio for acceleration with some pep, and taller gears up top for optimal fuel economy while cruising, it is a driving experience like no other.